Dogecoin (DOGE) Price Is Up 5% On This News
After a tough week for Dogecoin (DOGE) investors, there was at least a small Christmas present from the European crypto exchange Bitstamp yesterday. The fifth-largest exchange by spot trading volume, according to recent data from CoinMarketCap, announced that it will list Dogecoin.
Bitstamp, which is based in Luxembourg, allows trading between fiat currencies and Bitcoin, as well as other cryptocurrencies. As of yesterday, Dogecoin (DOGE) can now be exchanged for euros and USD.
"We've launched Dogecoin, the cryptocurrency inspired by the popular Shiba Inu meme, for our customers. Buy and trade DOGE on Bitstamp today!" the exchange wrote.
Dogecoin Price Shows Slight Recovery
Driven by the news, DOGE recorded a slight upward move today, causing the Dogecoin price to rise by 5% temporarily. At press time, DOGE was trading at $0.776. Thus, DOGE had already lost some of its profits again and is only 2% above the previous day's price as of press time.
The news has also caused Dogecoin to see a brisk increase in 24-hour trading volume. Compared to the previous period, DOGE's trading volume spiked by 76%, totaling $590 million. Still, the DOGE army has failed to push the price above the key resistance at $0.0791.
A look at the 4-hour chart reveals that the price is still in strong bearish territory. If DOGE fails to break through the aforementioned resistance, a retest of the support at $0.0700 seems likely to happen.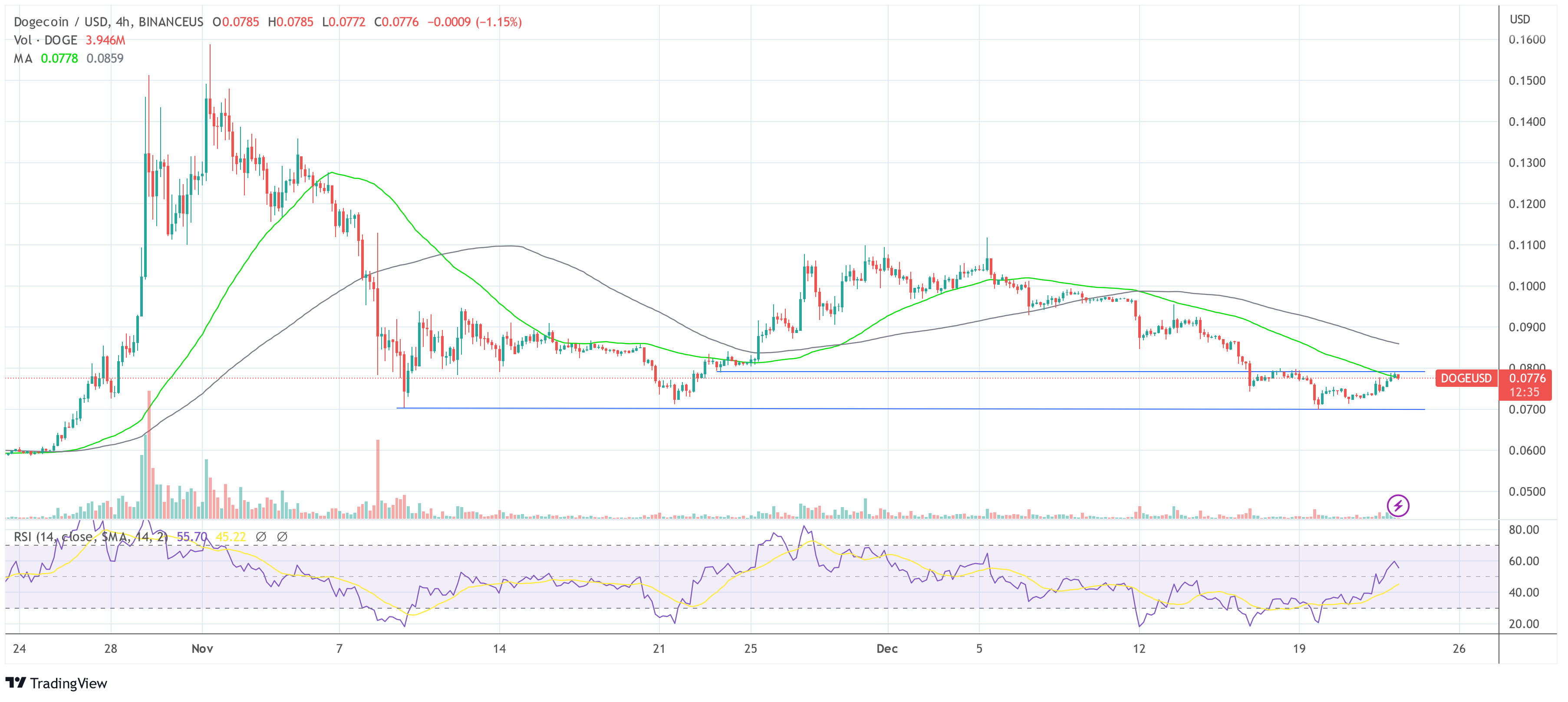 A look at the 1-day chart also reveals that Dogecoin has been in a descending trend channel since the beginning of the month. After trading as high as $0.114 on December 5, DOGE is currently trapped in this descending trend. A close significantly above the $0.0776 level would mark a breakout from the trend channel and could bring new hope.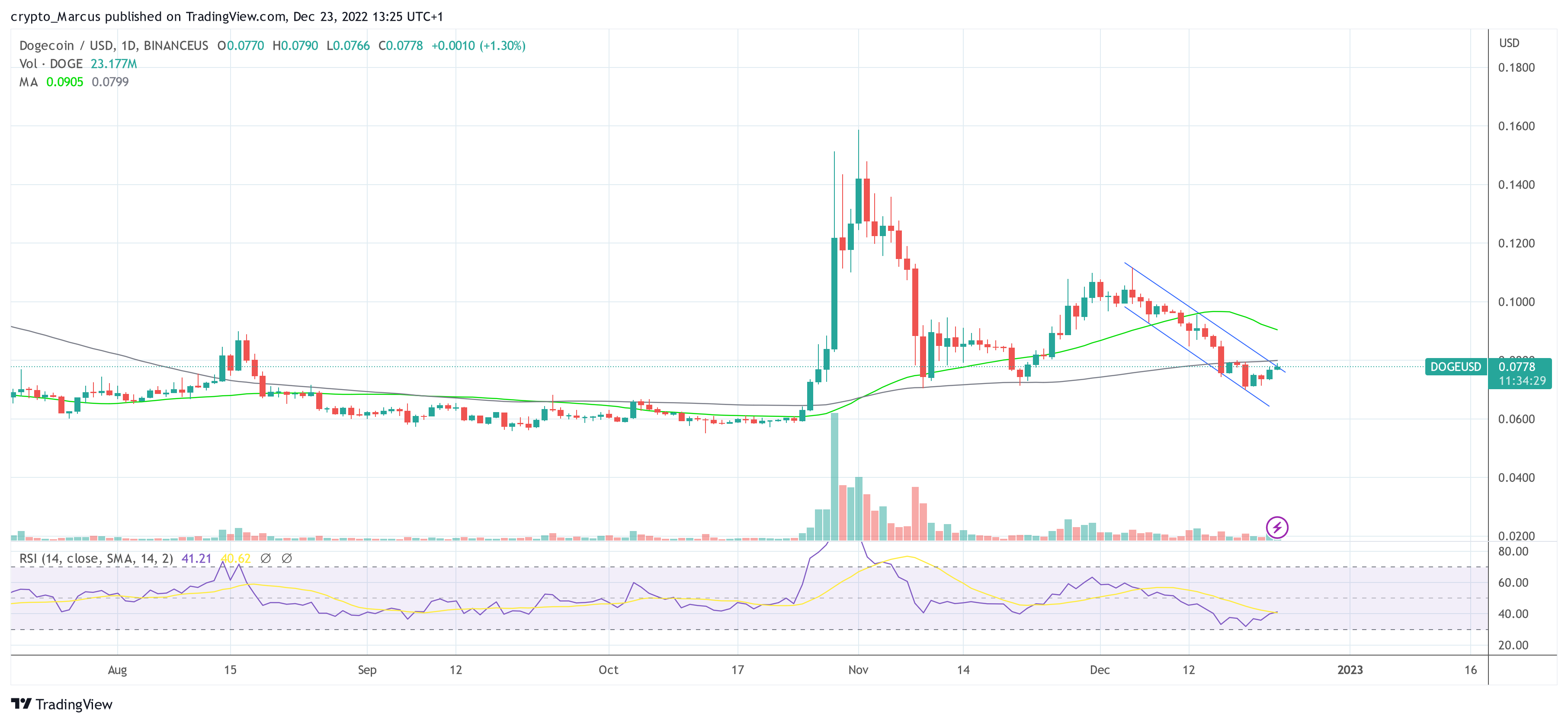 As NewsBTC reported, DOGE investors can hope for a positive boost from today's release of the core Personal Consumption Expenditures Price Index (PCE). If the data comes in significantly below expectations, what seems very like to some analysts, the US dollar could weaken and boost risk assets such as DOGE.
Is The DOGE Community Losing Faith?
The current downward trajectory comes after Dogecoin's biggest and most influential fan, Elon Musk, has gone relatively quiet. After the Twitter acquisition, Musk was still very active in promoting DOGE. The Tesla CEO hinted several times that Dogecoin could play a role in Twitter's future path.
However, in the past week, there were two harsh dampers for the DOGE army. On the one hand, a vote ended with Musk stepping down as Twitter CEO in the coming weeks, and on the other, the platform introduced a new chart feature for Bitcoin and Ethereum, but not for the meme coin.